A reader of our How It's Made articles asked if we could share our knowledge about recycling. As a result, we adapted our How It's Made article this month to an article titled "How It's Done."
In recognition of National Recycling Day on November 15, this edition will focus on what happens in a recycling facility. Before (or after) you read on, check out an earlier article we posted to help you understand just What Can Be Recycled.
As you read through the process below, keep in mind that states and cities vary in their abilities to recycle. However, the general process outlined here can be followed for mixed material recycling centers.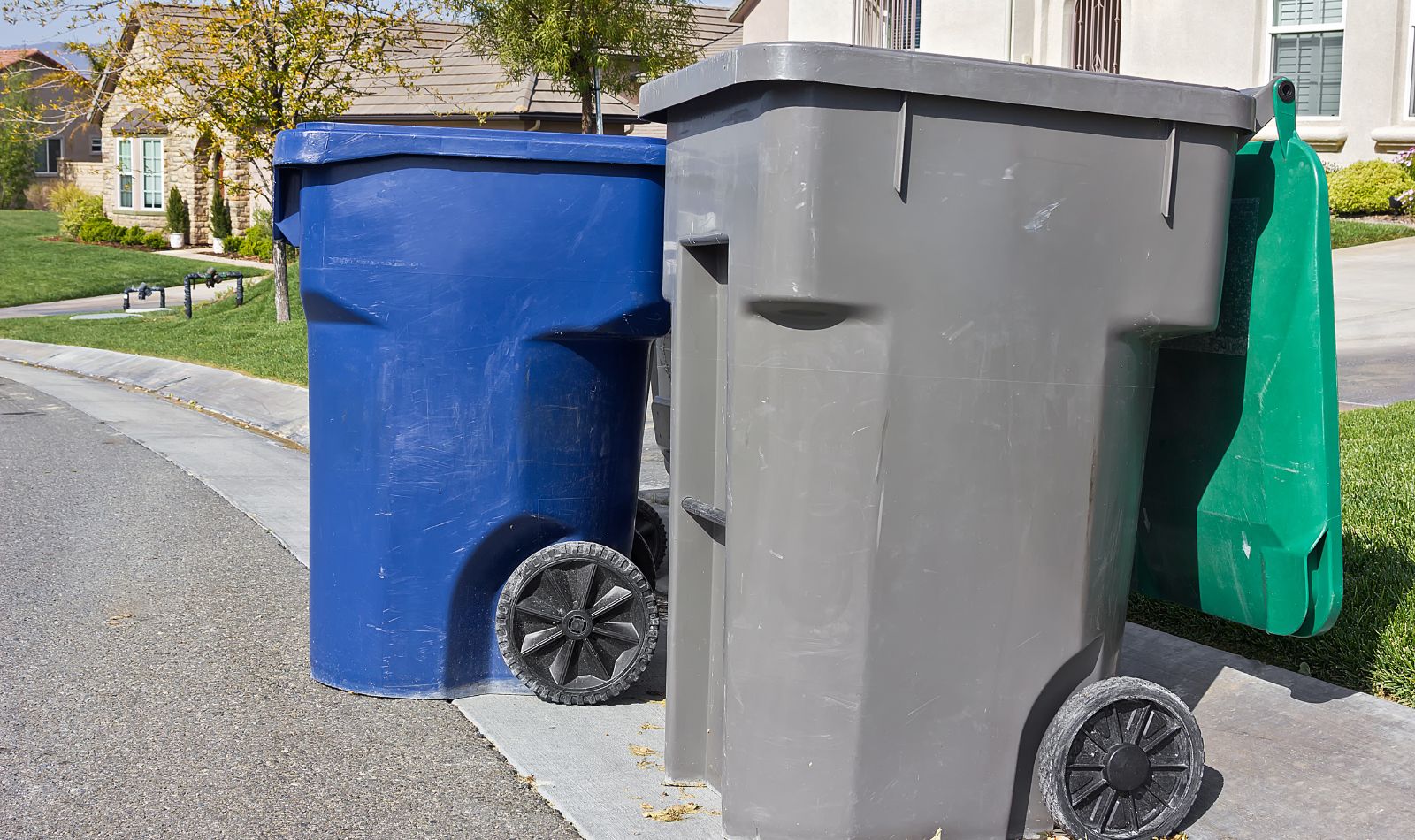 Step 1: Collection
Recyclables are collected from curbside or drop-off locations then delivered to the recycling/recovery facility.
Step 2: Facility Arrival
The trucks unload recyclables into a yard or storage area.
Heavy equipment pushes the material onto a conveyor belt or into a hopper which then feeds a conveyor belt.
Step 3: Presort
In this area, workers manually remove materials that are not recyclable or would damage the facility equipment.
Examples include: dirty paper/cardboard, scrap metal, plastic bags, bulky & oversized plastics, e-waste, hoses, toys etc.
Step 4: Screening
Throughout the entire process, large rollers screen out materials.  These rollers are essentially augers with blades. The build, size, and spacing of the blades pushes forward desired recyclable materials and undesired materials downward.
Often, the first material screened is large cardboard. These screens can also filter out materials considered too small for recycling.

Step 5: Sorting
Workers manually sort non-recyclable products from mixed materials. Workers will also pull out any materials that are difficult for equipment operations.
As a result, we have sorted various products into specific materials. These products are now moving on a series of conveyors to specific places within the facility. Those products include:
Newsprint
Mixed Paper
Cardboard
Plastic
So, what else is left? Glass and metals.

Step 7: Metal Magnification
Giant magnets pull tin cans, iron containers, or steel containers from the conveyor belt. After this, another conveyor belt takes these containers to a specific area of the plant. Plastic, aluminum, and glass containers continue down the line.
Step 8: Screening
In this step, screens break the glass and separate it from plastic. A conveyor takes the broken glass to the glass processing department. This department breaks the glass down even further for additional processing or shipment out.
Step 9: Eddy Current Separator
This sorts aluminum from the mixed product through the use of an electric current. In addition, a conveyor takes the aluminum product to another area of the plant for processing.
Step 10: Sorting
More manual sorting by operators within the facility occurs here to gather any other products which are not recyclable.
At this point, plastic containers and small pieces of paper or film are all we have left.
Step 11: Optical Sorting
In this area, machines determine different types of unsorted materials. The machines identify different materials based on how light reflects from the material's surface. This step determines the material type, color, and shape. Air pulls recognized material downward (or upward) onto another conveyor belt.
This step uses optical sorting machinery. One sorter will target paper. Another sorter will target plastic film. Upon completion of optical sorting, we should be left with just plastic containers. Therefore, each type of product or material has been sent to its own storage area. For instance, plastic bottles and containers are in one area. Similarly, cardboard is in another area.
So, what happens next?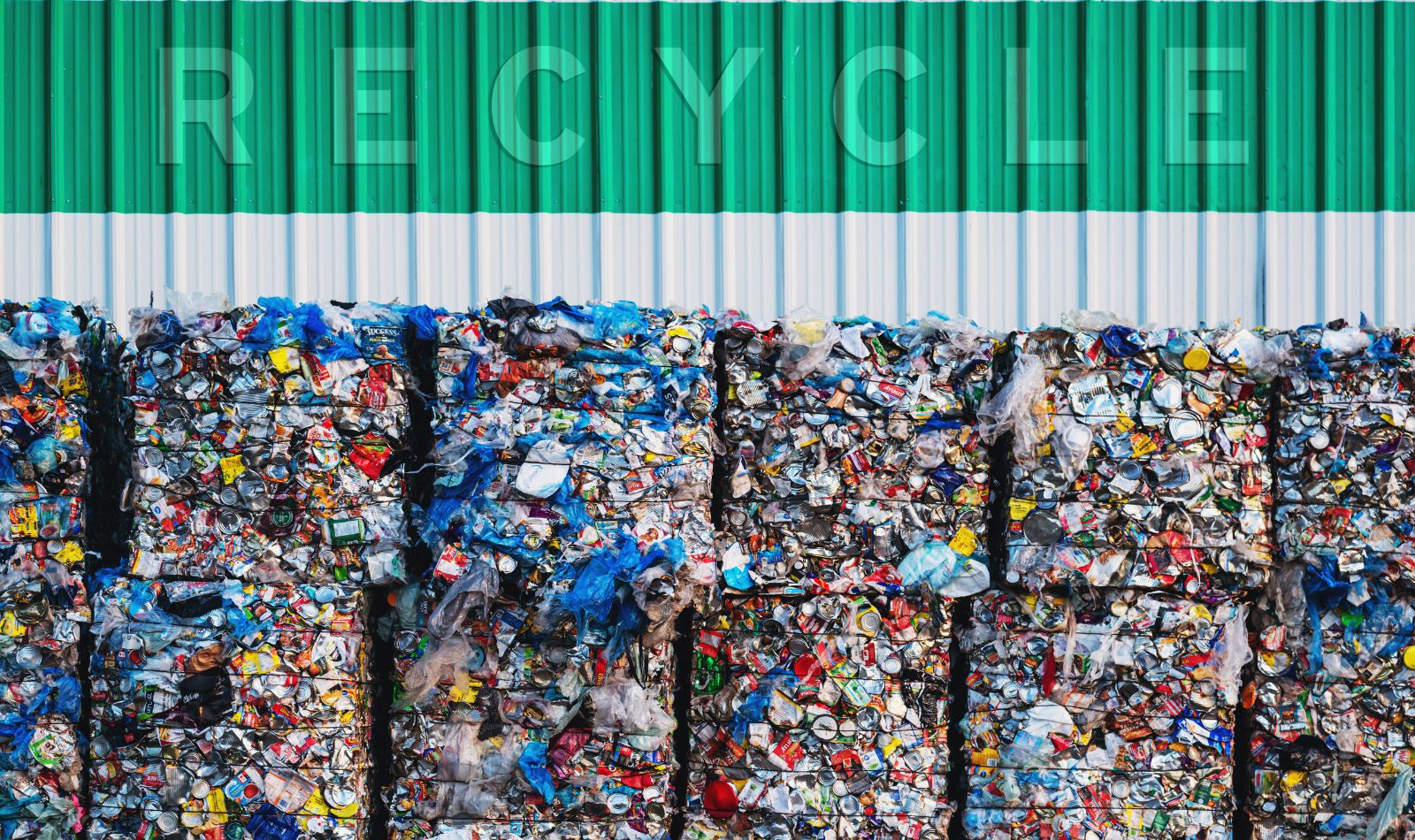 Step 12: Baling
Baling machines operate with very high levels of pressure to compact materials into bales. Yes, like hay bales but made of different materials and square in shape. Wire wrapped around ensures the bales stay together.
Fun fact: These bales can weigh as much as 1 ton!
Baled product is ready for pickup and delivery to recyclers specialized in the materials. For an understanding of those processes, check out the links below: