In a faraway country, an orphan, named Shin Ok-soon, was put on a plane to the USA leaving all that she knew behind; sights, sounds, smells. That plane took her to Minneapolis International Airport, and there she became Kim Annette Cox. Kim met her adoptive family, former Minnesota Viking, Fred Cox, his wife, Elayne, and their three biological children (Darryl, Susan and Fred). I am that orphan and this is part of my story.
My life in the United States began on October 21, 1970. I moved from a big city to a small hobby farm with my new family. Days were spent going to school, picking weeds in the strawberry patch, playing with farm animals, and watching dad play football on TV. I didn't think about how different I looked from other kids at school; brown skin, slanted eyes, black hair. That is until someone made fun of me, or I saw the one other Korean adoptee at my school. People always seemed to get us mixed up, even though we didn't look alike. Several times, I told boys that my dad was Minnesota Viking Fred Cox. They all thought I was lying because he wasn't Korean. International adoption wasn't as common back in the late 60's and early 70's as it is today. I would continue through life like anyone else- graduating from high school, getting married, and raising a family. Having a family was always important to me. My children are my only known blood relatives. Through adoption I lost all connection to my biological family. I'd been led to believe they either lost me or gave me up. To me, my family tree started when I had children; Sara, Peter, Kendra and Alec. They are my greatest treasures. One day, my dad was visiting when my eldest daughter went stomping to her room and slammed the door. My dad just laughed and said, "The apple doesn't fall far from the tree." I reminded him that I never stomped to my room or slammed the door, at least not often. But that one comment, from the most influential person in my life, changed everything. If my children were like me then who was I like? What tree did I fall from? Thus began my search for my birth mother. 
I didn't realize that I would begin a search for cultural identity. It was 1998 and the internet was still on dial up. The internet opened a whole new community for me and led me to the conference, The Gathering of the First Generation of Adult Korean Adoptees. I remember standing in the hotel elevator, looking at the other passengers, realizing that we were all Korean! I had never had that experience before, and it was empowering. As the event's title indicates, it was the first time that adult Korean adoptees gathered, from all over the world, to share our experiences. In our time together we learned we had many similarities. We were raised in small communities where we were the only minorities. Our families were religious. Many of us had suffered from some type of abuse; sexual, physical, and mental. We didn't realize that there were so many of us, spread across the world, away from our motherland. I returned to my family excited and confused. The first 25+ years of my life I lived a Caucasian-American life. Once I was surrounded by people who looked like me, I started to realize that I wasn't white. I noticed that I was the only person of color at the grocery store, at church, at my kids' school. It was as if everything I had adapted to had changed. I felt like an outsider, and I was angry. With my newfound identity, I thought it would be fun to go to a Korean market in the cities and surround myself with people who looked like me. I even tried some kimchee. Walking into that market was like walking into a foreign country. Because I looked Korean, they greeted me in Korean and I felt shame at my inability to respond as expected. I said, "Hello." They gave me a puzzled look in return. It was followed by them putting their head down as if I didn't exist. I had no idea what to buy. I couldn't read the packages, and I certainly was not going to bring more attention to myself by asking for help. I decided to buy some rice, kimchee, and noodles. I had no idea there were so many varieties of rice yet none of them were Minute Rice. I was nervous to check out, because they may try and speak to me, and I would not have a clue as to what they were saying. I purchased my things, went to my car and cried. What I thought would be a grand adventure turned out to be an eye-opening experience. I did not belong to my small white community. I was not accepted by Korean Nationals. Adoption had created a new community for me; Korean Adoptees. This later expanded into International Adoptees.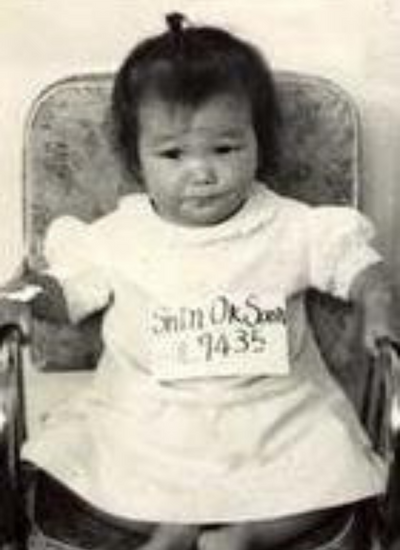 While at The Gathering I met some adoptees who were of my generation. We planned a return trip to our motherland in search of our birth families. We contacted the media in Korea, and locally, to see if they were interested in our story. I was adopted to Minnesota, where there are over 20,000 Korean Adoptees (Minnesota Ranks #1 in the US for children adopted from Korea), and my dad was a well-known figure. As a former Viking who played in 4 Super Bowls, invented the Nerf Football, and is still the Vikings all-time leading scorer we thought we might attract some local interest.
A show called On the Road with Jason Davis contacted me, and the TV station sent Jason and his cameraman to Korea with myself and some of others. He filmed a special documentary segment called Searching Seoul that would air twice. Once in 2000 and again, years later, to see how our lives had changed from that trip.
He won a regional Emmy Award for the segment. I remember thinking, "Why do I want to do this? Why do I want to put my life out there?" Then I stopped thinking about myself and, instead, thought about all the others whom I had met. Then I knew that this was part of God's plan for me.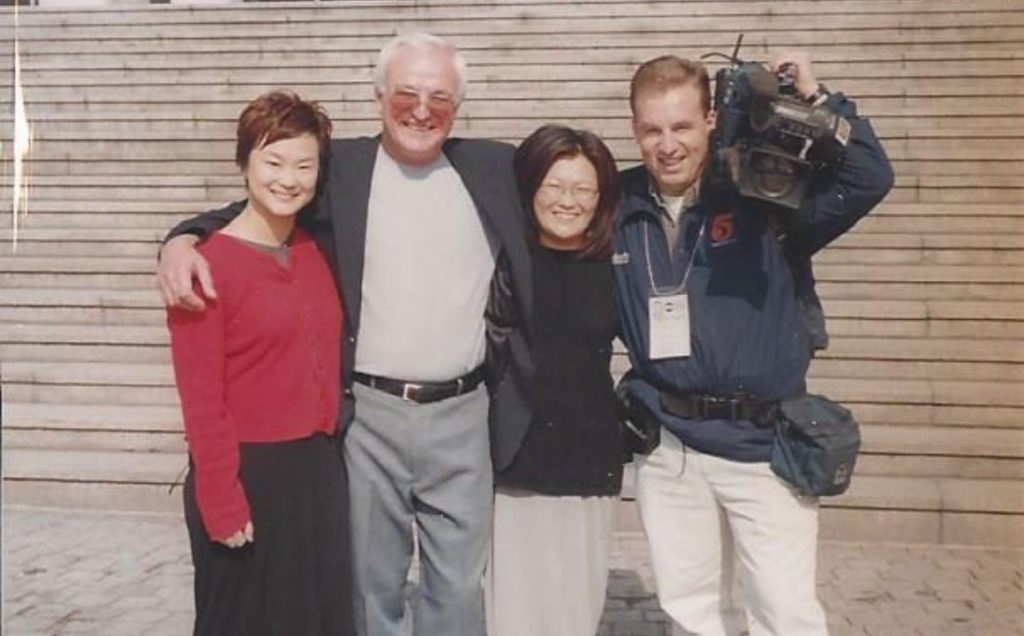 After Searching Seoul aired, a couple of Korean culture camps and parent support groups had reached out to me. They asked if I would come share my story with them. I was nervous. I did not want to pretend that my voice represented how all adoptees felt, especially since I was still trying to figure out my own cultural identity. I knew nothing about it, so I looked at this as a way we could learn together. Afterall, they had Korean roots as well. When I was young, my parents took my sister and I to a Korean school and I learned how to sing a couple songs. I don't remember much, so this opportunity was a fantastic way for my children and I to learn more together.
That summer, I packed up the kids and headed to Kamp Kimchee, a Korean culture camp, for the week. I shared my experience with the adoptive parents. I was the classroom mentor for the high school students. My children attended classes with the other students. The unique thing about Kamp Kimchee was that classes were for Korean adoptees and their American-born siblings. It was a family camp where everyone was included. One of the adopted students told me that my children were the first students allowed who were not Korean or part of a family created by adoption. It was a little odd for my children at first. They were neither Korean adopted nor the sibling of a child who had been adopted. They made friends quickly and the families were so happy to have an older adoptee, who was also a parent, involved with the camp. We continued to be involved for another four or five years, until summer sports took over. During the years at camp, my kids would learn tae kwon do, how to sing the national anthem of Korea, fan dancing, and how to cook Korean food! I bought their first hanboks there and made lifelong friends. I am forever grateful to the families of Kamp Kimchee for helping me teach my children about Korea.
I have returned to Korea twice. During my trips to Korea, I helped two other adoptees reunite with their birth families and discover their culture. I did some searching while I was there but concluded I would never find anything. There were no records from the first year of my life. My visits to Korea were bittersweet but enjoyable just the same. I always traveled with other Korean adoptees because we shared the same narrative. We didn't really belong, wherever we were. 
Discovering my Korean self would eventually lead to the end of my first marriage, after 20 years and 4 children. I married young and didn't know who I was.  When I became comfortable in my identity, it was hard on the marriage. I had changed. It was no one's fault, just a set of circumstances that were beyond our control. I am remarried now, and adoption has impacted my life once again. Through marriage, I became a bonus mom (aka stepmom) to 3 children. One of them is also adopted.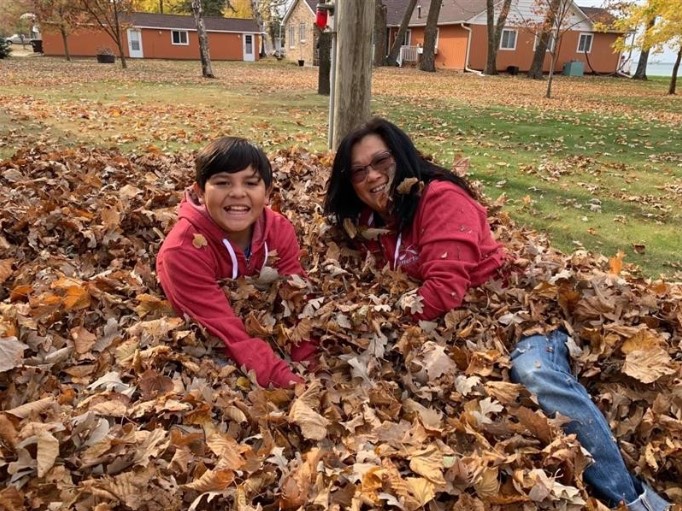 My "bonus son", Jackson, is biracial and was adopted domestically. We still have many things in common though. Society sees us differently than who we are due to having brown skin, dark hair, and distinct cultural features. I like to think it is easier for him now than it was for me. He is being raised in a diverse area, adoption is more prevalent now, and he has me (a pioneer of transracial adoption). We don't talk about culture or being adopted yet we are two peas in a pod. There is an unspoken understanding that we have about our uniqueness, and how we navigate through our adoption journey, that unites us.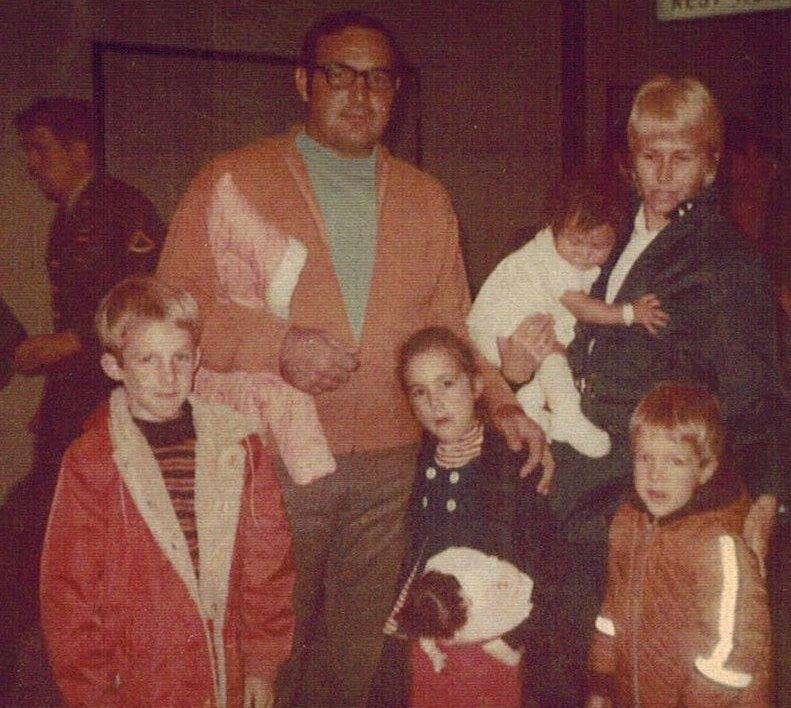 I remember when I was a teenager. My dad would smile, put his arm around me, and tell me I had won the adoption lottery when I joined his family. Of course, I would roll my eyes and agree. As I look back at my adoption journey, I can say that being Korean and adopted no longer consumes me like it once did. I have accepted that I will probably never find my birth family. I am, however, blessed to have been adopted into a wonderful family. I'm equally blessed to have created my own family. I now walk into the Korean Market with confidence, using the three Korean words I know, and a smile on my face. My family tree has expanded with the arrival of my grandson, Milo. He is now the same age as I was when I first arrived. I love to watch him and ask myself if I was like that when I was his age, traveling from one continent to another. All I know is that, when I look in the mirror, I am at peace with the face staring back at me.