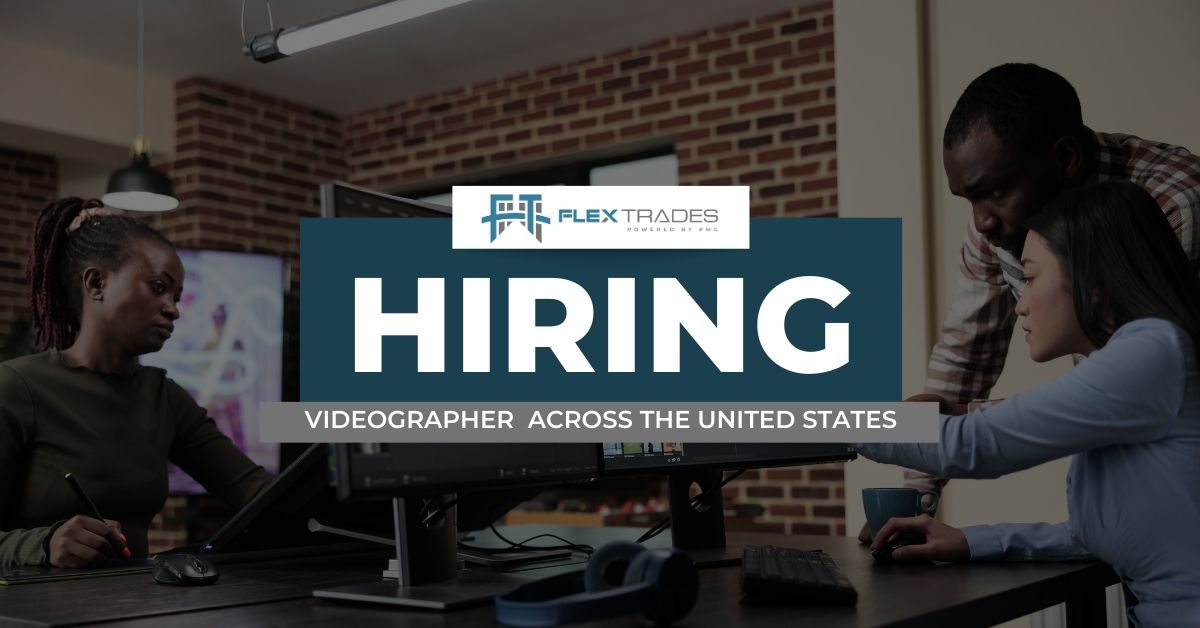 FlexTrades is seeking a Videographer to join our marketing team. We're looking for someone who is creative, pays close attention to detail, is highly organized and has experience capturing and producing video to help us continue to grow our content library and marketing tools. This person will be required to periodically travel with the marketing team to trade shows and client facilities for filming activities.
Job Duties and Responsibilities
Work closely with the marketing team in capturing and producing new video content for FlexTrades' various audiences
Manage and maintain FlexTrades YouTube Channel
Work with FlexTrades' Public Engagement Specialist to create and launch a podcast
Determine technical requirements of productions or projects.
Operate still or video cameras or related equipment.
Edit audio and/or video recordings.
Coordinate activities of production personnel.
Collaborate with others to determine technical details of productions.
Operate communications, transmissions, or broadcasting equipment.
Maintain recording or broadcasting equipment.
Manage content of broadcasts or recordings.
Write informational material.
Create computer-generated graphics or animations.
Organize and label production materials.
Research new technologies, keep up-to-date technically and apply new knowledge to your job.
Develop specific goals and plans to prioritize, organize, and accomplish your work.
Attend and participate at career fairs and events with marketing coworkers
Contribute ideas and support to the growth of the department
Compensation and Benefits Package: 
Company issued equipment
Wellness Program
Best in Class: Medical, Dental, Vision, Disability and Life insurance coverage offered
401(k) Retirement Savings Plan with a company match
Paid holidays, Vacation, Volunteer Time Off & Birthday PTO
Remote flexibility
FlexTrades is an equal opportunity / affirmative action employer (Minorities/Females/Disability/Veterans) committed to a diverse workforce. As part of this program, the below link will be used to collect minority, gender, disability, and veteran status information as part of our Affirmative Action Program. If you apply, please answer the questions listed in the link. If you would prefer to not disclose this information, there is an option to opt out.
Requirements
Degree in related field (cinematography, video production, or similar) or 2 years of experience
Excellent writing and verbal communication skills
A good work ethic and sense of professionalism
Highly organized and efficient time management skills
Willing to travel 25% of time
Experience using video creation and editing software
Experience with Microsoft Suite products