Spanning the course of history and all around the world, innovative women have changed lives with their ideas and inventions. To celebrate and honor them this month (National Women Inventors Month), we're sharing the stories behind seven female inventors who changed the course of history. 
Margaret E. Knight (1838 – 1914)
 
Margaret "Mattie" Knight, born in York, Maine is said to have invented over 100 different machines and patented at least 20, including the first machine to cut, fold and glue paper into flat-bottomed paper bags. In 1867, Mattie began working at the Columbia Paper Bag Company in Springfield, MA where bags were cut, folded, and glued by hand. This got Mattie thinking there had to be a better way. Just one short year later, she invented and built a fully functional machine for cutting, folding, and gluing paper bags. It's said this machine replaced the work of thirty people. I believe it's likely saved many from irritating papercuts too!  
Josephine Cochrane (1839 – 1913)
 
Josephine Cochrane was a 19th century socialite who realized a need for her invention after noticing her heirloom dishes were left chipped from washings. However, her idea was just that – an idea, until she was suddenly left widowed and in debt. Realizing she needed to do something grand, she pursued the dishwasher idea, received a patent for it in 1886, and an award at the 1893 Chicago World's Fair. She went on to start up Cochrane's Crescent Washing Machine Company, which sold dishwashers commercially. Upon her death, the company was purchased by KitchenAid, a Whirlpool Corporation.   
Hedy Lamarr (1914 – 2000)
 
Hedy Lamarr (full name Hedwig Eva Maria Kiesler) was born in Vienna, Austria. She had a successful film career in Czechoslovakia, and after meeting an MGM studio head in Paris, emigrated to the United States. She went on to star in many successful films from 1930 to 1960. It was during this time (and World War II) that Hedy read about enemy interference with the guidance system of radio-controlled torpedoes. With this information in hand, Hedy raised the idea that a frequency-hopping signal might prevent the interference. In 1942, Hedy received the patent for her technology. It was adopted by the U.S. Navy in 1960 and is the basis of the principles behind Bluetooth and GPS technology.   
Bette Nesmith Graham (1924 – 1980)
 
Have you ever made a mistake and wished you could erase it? As a typist, Bette Nesmith Graham made plenty of mistakes but found the process to correct them difficult with the technology of typewriters at the time. Bette's inspiration came after noticing painters were correcting their mistakes by simply covering it up with more paint. As a result, Bette decided she'd use a tempera, water-based paint (matched to the color of her stationery) to correct her typing mistakes. Over time, she saw her actions go unnoticed by her boss. Soon after she started using her corrective tool, a colleague requested her own bottle which Bette shared and labeled with "Mistake Out."  With a little more refining (in her kitchen laboratory), and assistance from a paint company employee and a chemistry teacher at a local school, Bette finally started her company and continued production from her kitchen. With patent in hand (and a new name – Liquid Paper), Bette moved from the kitchen to her backyard, and eventually to a house, where she began selling Liquid Paper. By 1967, it was a million-dollar business. 12 short years later, Bette sold the company to Gillette for $47.5 million dollars!   
Dr. Temple Grandin (1947)
 
Dr. Temple Grandin has a Ph.D. in animal science and is a world-renowned speaker and teacher.  She invented animal handling and restraint systems, including the center track restraining system, used to handle nearly half of all cattle in North America during the slaughtering process. What's even more amazing about Dr. Grandin is she's done great things with what some may consider a limitation. You see, after failing to speak for the first few years of her life, Dr. Grandin was diagnosed with "brain damage" at the age of two. Misbelieving this diagnoses, Grandin's mother continued to pursue other explanations through connections with therapists, neurologists, and researchers. Without an understanding of Grandin's medical needs, school and relationships were hard for her.  It was while Grandin was in her mid-teens, her mother came upon a checklist for autism symptoms and determined that Grandin must be autistic. Grandin went on to receive a formal diagnosis as an adult. To this day, she is an author, expert, and spokeswoman for autism.   
Stephanie Kwolek (1923 – 2014) 
 
What is lightweight and durable while also cut-resistant and heat-resistant? Kevlar. And, thanks to Stephanie Kwolek, as well as a coincidence or two, we have it. Stephanie began her early life pining for the medical field, and even after graduating with a B.A. in chemistry from Carnegie Mellon University, it was still her intent. But a chance opportunity to take a job at Dupont (a chemical company) led Stephanie down a very different path. Stephanie began working at Dupont with the goal of making enough money to continue her education. However, she found polymer-chemistry very interesting and ended up staying with Dupont for 40 years. During this time, not only did she invent Kevlar, but she also contributed to other products like Spandex (Lycra) and Nomex and successfully secured 28 total patents. Today, we see Kevlar in more than 200 applications including body armor, PPE, aircraft composites, automotive components, conveyor belts for industrial applications, work gloves, ropes, and cables.   
Ruth Wakefield (1903 – 1977)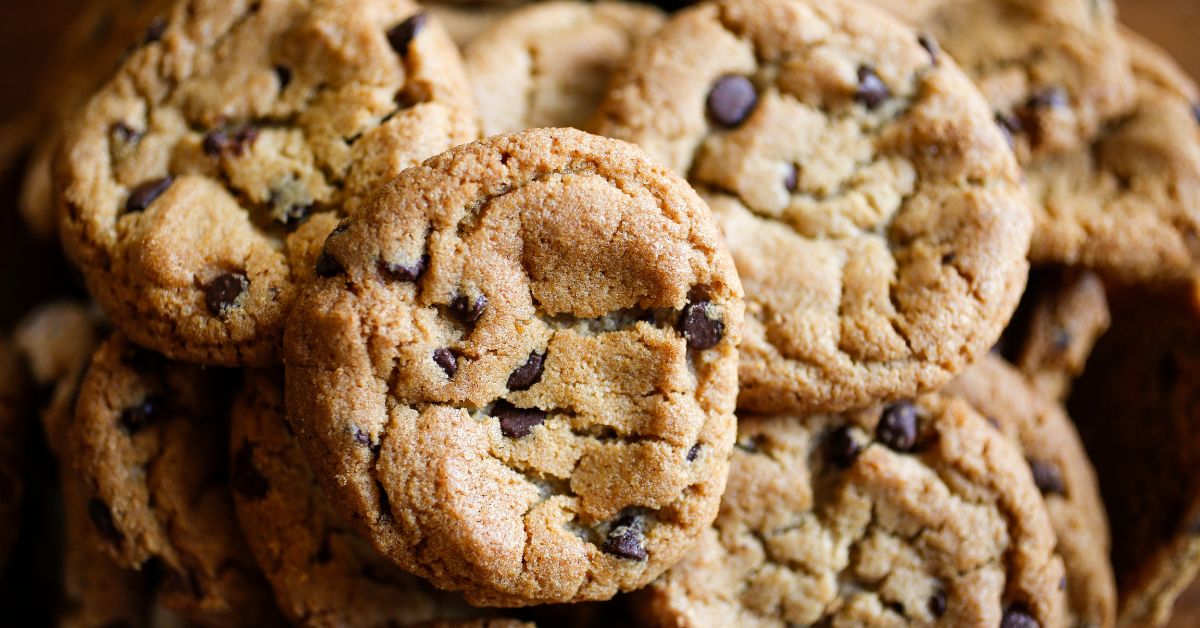 When we think of inventions, we don't always think of food, but foods can be an invention, too. Ruth Wakefield was a dietician and lecturer during a time when most women were considered homemakers, so food was always on her mind. After purchasing a tourist lodge in Massachusetts with her husband, which they named the Toll House Inn, Ruth took on the task of creating and preparing recipes and meals for the guests. One such recipe was for a thin, butterscotch, nut cookie that was served with ice cream. Everyone loved it, but Ruth wanted something else. She decided she'd add Baker's chocolate (unsweetened, no milk or flavoring) to the butterscotch batter, but soon found out she had none. She turned to a Nestle, semisweet candy bar which she broke into pieces with an ice pick expecting that the chocolate would melt into the dough. However, it didn't, and she now had what we call chocolate chip cookies. Ruth called these new cookies Toll House Crunch Cookies and word spread. NESTLÉ® sales went up and product changes were made, eventually turning bars of chocolate into chips of chocolate. Soon enough, NESTLÉ® approached Wakefield (some say Wakefield approached NESTLÉ®) and a partnership was formed. Wakefield's recipe would be printed on the back of all chocolate chip packaging, she'd receive a $1 payment for the rights, a lifetime supply of chocolate, and the opportunity to consult with NESTLÉ® on other recipes. Find the NESTLÉ®  Toll House Original Chocolate Chip Cookie recipe here.