Attention Travel Technicians: Homemade Gift Guide 
Put a homemade twist on gifts during the holidays with this homemade gift guide. Check out these affordable and quick gifts to send to your loved ones. 
For the Foodies
Soup In a Jar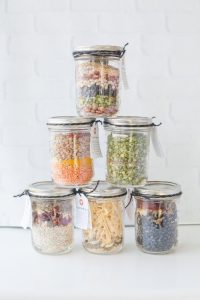 Grab your favorite dry ingredients and place them in a mason jar! Tie a ribbon with a written recipe attached to add that personal touch. Need ideas? Check here. 
The Cookie Jar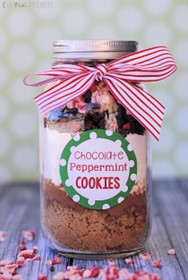 Find your family's favorite box of cookie mix and toppings at your local store. Place them into a mason jar and add a bow to the lid. For inspiration, click my two personal favorites Chocolate Chip Cookie Mix, and Peppermint Cookie Mix. 
S'mores Please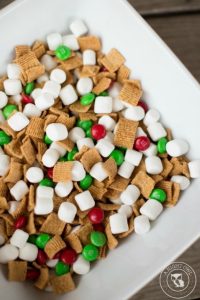 Missing the warm summer and anxiously waiting for bonfire season? The wait is over, this recipe will get you there! You'll need chocolate of your choice, marshmallows, and golden grahams. More information is available here. 
Kiss A Day Jar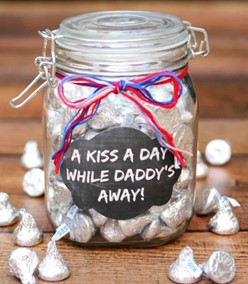 Fill a jar with desired candy, find a chalk painter marker, or print out a label. This can say "A Kiss A Day While I'm Away" or use it as a countdown jar to help your loved ones visualize the time. Here is an example: Kiss Jar. 
For the family
Hand Warmers/ Mini Heat Packs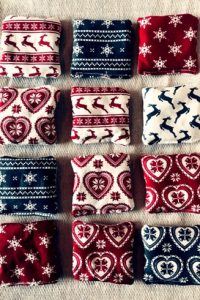 Create these microwavable crafts with rice and fabric. Turn small fabric squares from your craft store into a thoughtful gift. This is a great gift for adults and children. Click here for instructions. 
Bubble Bath Gift Bag/Box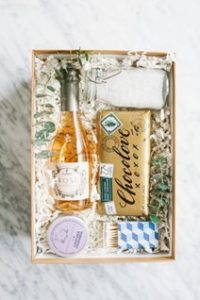 Find travel size bubble bath items, bath bombs, loofas and/or towels. For children, add small bath toys! There are plenty of fun ways to add excitement to this gift and it's perfect for all ages. Find inspiration here. 
Relaxation/Sensory Box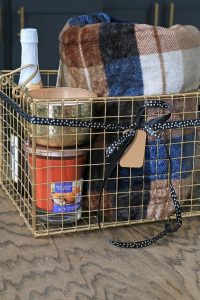 For this gift, think of items that relax your loved one. Do they enjoy a specific beverage, snack, or hobby? Find items to place together in a box with tissue paper. For children, make a sensory box. Grab a few small toys, model magic, and stickers to create a magical experience. Need a little help? Here it is! 
Memory/Adventure Box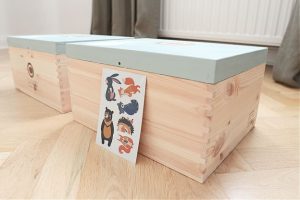 Shutterfly offers free photo prints for new app users. Order prints with memories or adventures you'd like to share and grab a shadowbox from your local craft store. Or even send supplies for the family to create one to share with you when you return! Memory Box Tips. 
A little something extra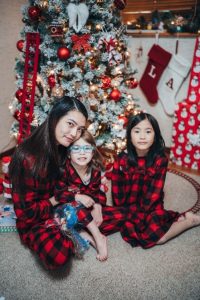 Change your holiday tradition with family at home. Target and Walmart have family onesie sets. Hulu offers a Watch Party feature, that allows multiple screens to watch the same movie or show together. Set up your webcam and enjoy this new memory! 
Are you away from home during the holidays? Read about these holiday tips to help get through this time of year.