The manufacturing industry is one of America's great invisible strengths. They keep our stores stocked, our transportation systems running, and our people employed. And while this entire industry could use better recognition, today's article will focus solely on Black Owned Manufacturing Companies that are experiencing tremendous growth.
Electro Soft Inc

Located in Pennsylvania, this family-owned manufacturer has over 35 years of experience creating customized electronics for a variety of industries including aviation, defense, and transit. They offer a plethora of services such as custom panel builds, cable assembly, wire harness assembly, PCB builds, and military electronics. They do all of this while highlighting Just In Time (JIT) Delivery to increase productivity.
James Wallace became an innovator at a young age after inventing his own air conditioner. How did he do it? He utilized his existing fridge and converted it into an air conditioner. Later in life, he pursued an engineering degree at Penn State and created his first design debugging secure communications equipment for the National Security Agency. His daughter also started her career at an early age. Karla would cut wires at home, making ten cents an hour, and later in life she worked at every business location her family opened. She graduated college with a focus on business, shipping operations, and logistics. The family legacy continued onward and is still expanding today. They are known for their specialty services and quality production.
Find out more about their history here.
Maroon Sausage Company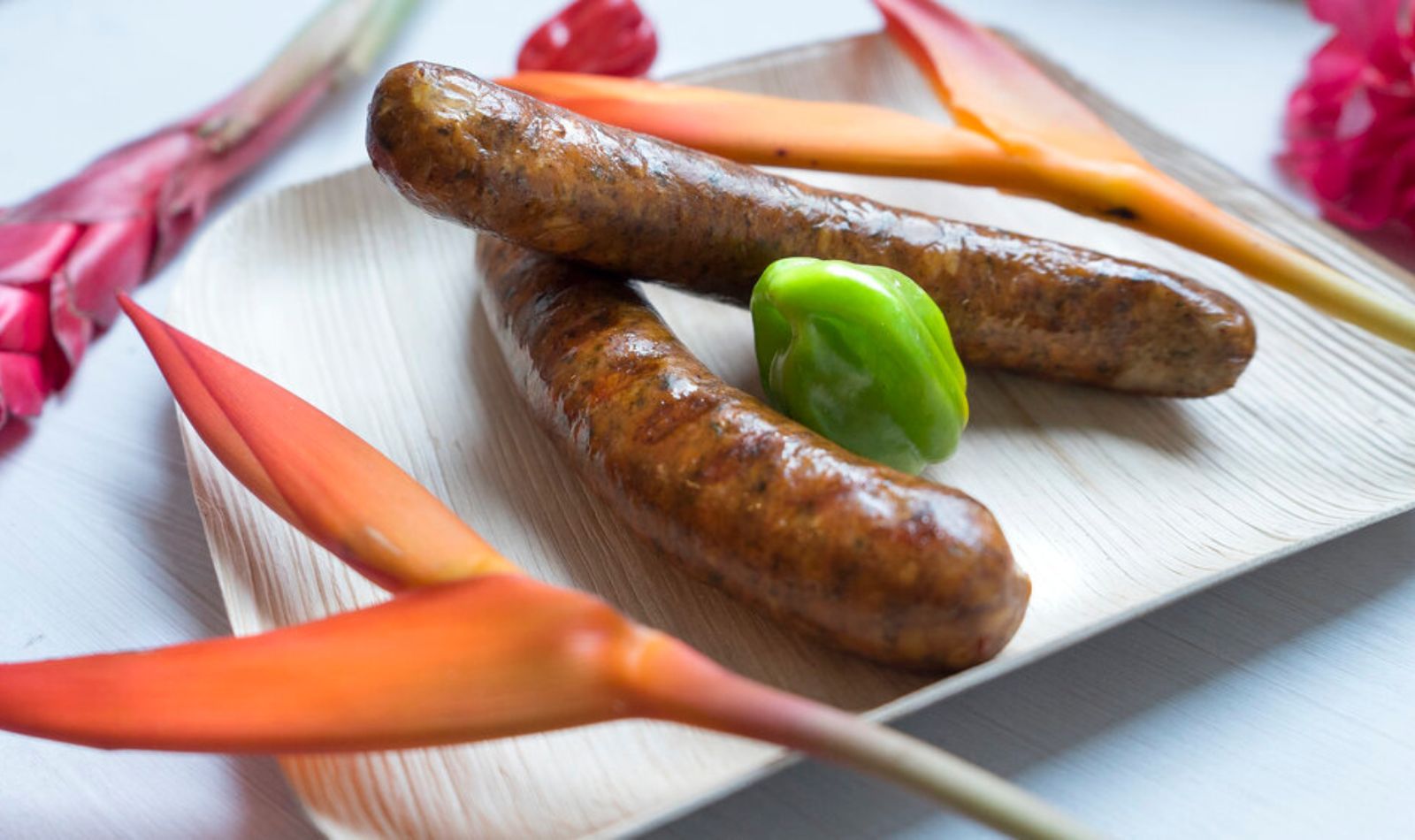 This gem is right in the heart of Brooklyn, New York.
Howard Allen founded Maroon Sausage Company when he fell in love with the diverse populations surrounding him. As a result, he drafted a dream plan for the company to begin. His desire to bring Jamaican food to the local market while also offering it to surrounding markets online. To do just that, he created the perfect product… Jamaican Jerk Chicken Sausage.
Brooklyn has jerk chicken everywhere – the environment made it accessible, but Howard and his friend created the idea of having a mobile food business. The only requirement? It had to be sausage. They knew of a similar company, but they also knew they could take it to a whole new level. In 2014, the project became solely Howard's as his friend stopped the project to follow a new path. Daily, Howard still tried to curate the beloved recipe they have on the market today. The esteemed judges (his children and mother-in-law) became quality testers until he took his product to the streets by hosting tables at local markets.
Did he have a cooking background? Nope, this creative director took his marketing skills to a new level by creating a holistic project. They held fundraisers during food truck events in support of halting human trafficking, and this turned into a weekly partnership as his company grew in the city.
Get ahold of some sausage of your own here.
Nerrido Foods
While we're on the topic of food, let's talk about the Nigerian delight of Nerrido foods. Ufuoma Okharedia, a mother and wife, is the CEO and Founder of Nerrido. When she left Nigeria, she realized there was a gap with availability to traditional African meals. She sought to create accessible authentic African foods and sourced authentic ingredients locally. As a result, she shared her joy of cooking online while also selling blends of tomato stew for jollof rice. This sauce is all in one: pasta, curry, pizza, jollof rice, you name it!
Not only did she share her joy of cooking, but she also began to teach others how to make traditional and authentic dishes. This enabled her to bring the Nigerian tradition overseas while creating access for others to do the same. Ufuoma aims to inspire others to cook with confidence.
Shop online here.
Takeaway
Manufacturing is truly for everyone, whether you start with an idea sketched onto a napkin or pursued a technical degree. As a society, we need to do a better job of acknowledging how greatly this industry affects each of us. Without modern manufacturing, our technology, education, and scientific knowledge would stall completely, our daily lives would look vastly different, and we wouldn't be as connected as we are today.
Don't be afraid to get started in the skilled trades world. Not sure where to start? Connect with us, and we'll help get you there.
Other Honorable Mentions