We want to emphasize how pets are a valued part of our FlexTrades family! Many of our technicians travel across the United States to various project assignments, and to show our appreciation for our furry friends, we even offer Pet Insurance as part of our benefits package. There's no denying that pets bring a lot of joy into our lives, and we take every opportunity to celebrate their presence.
In June, we observed National Adopt a Cat Month, and it's remarkable how adoption can be a fantastic way to add a new, four-legged member to any family. To get more insights into the heartwarming stories of our team's cat adoptions, we've turned to our in-house feline aficionados to share their experiences with adoption and why it's so special.
Patty & Paul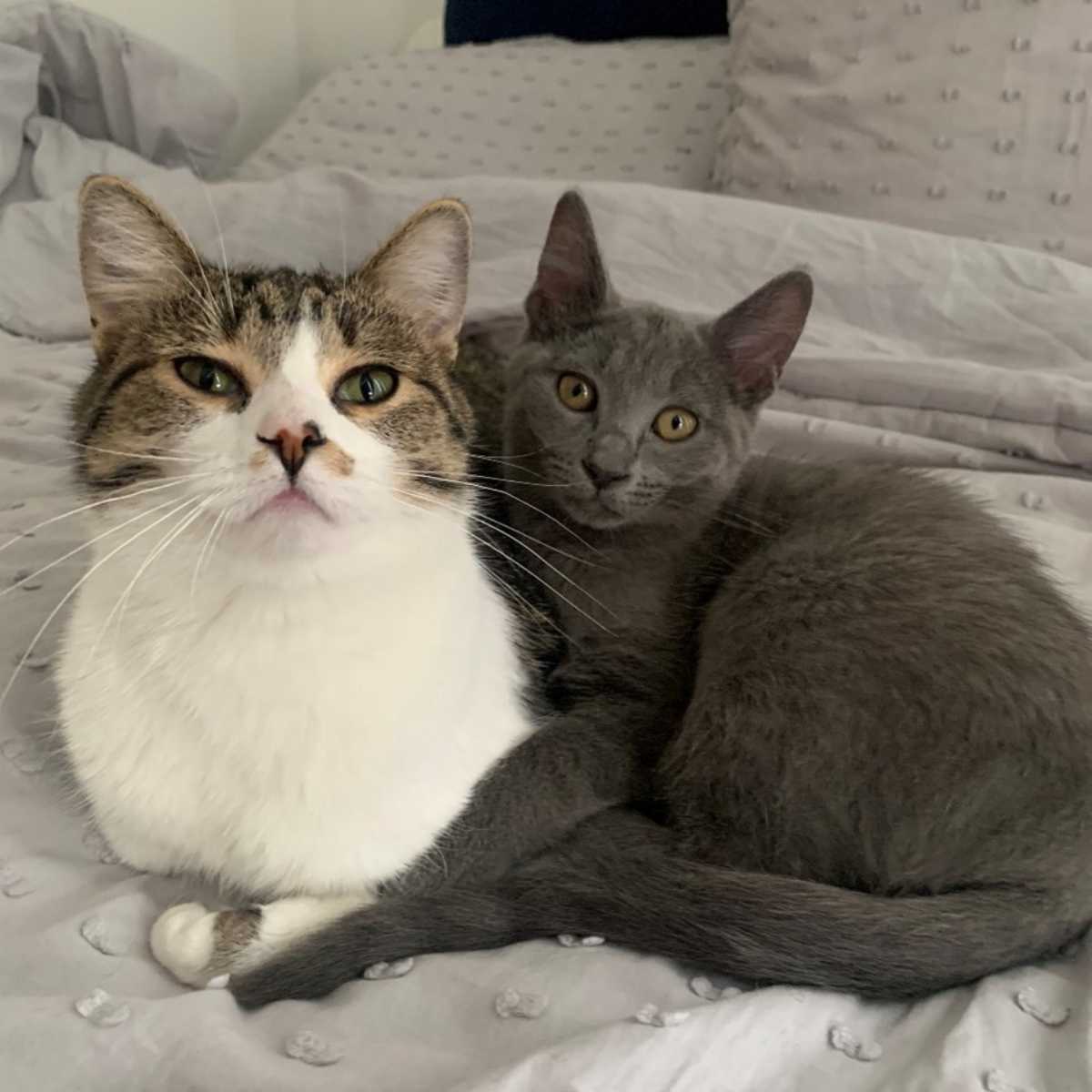 One of our team members chose to adopt their cats, Patty and Paul, due to the significant overpopulation of cats. They adopted from a shelter run by a dedicated woman inside her home who relies on donations and adoptions to keep it running. This shelter has never turned away a single cat and has given a chance to many cats that most other shelters might have put down. Cats have a reputation compared to dogs, but this team member's experience with them has been nothing but positive. They encourage everyone to give cats a chance, emphasizing the need for adoption.
Lady Phillis Butters Hepburn Roberts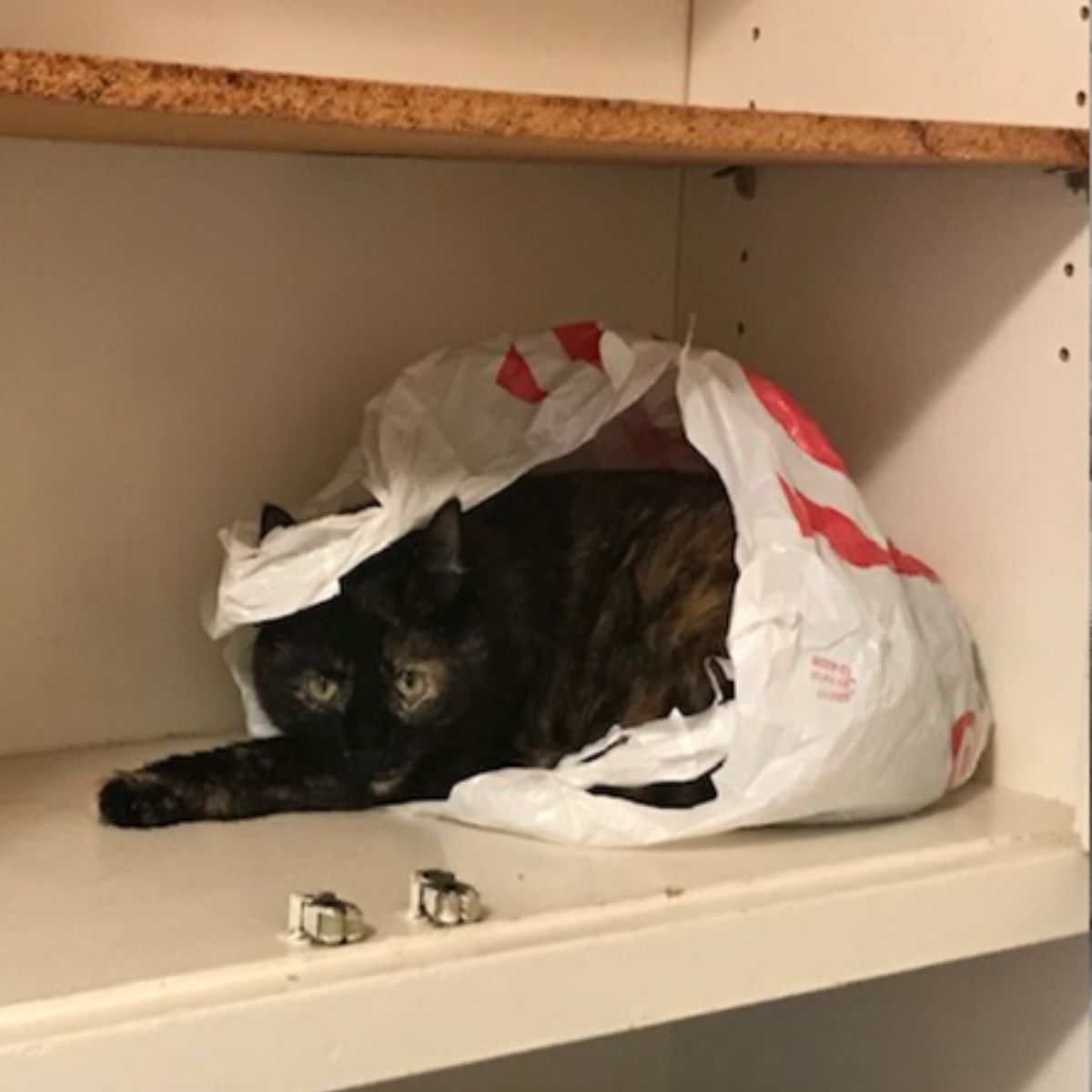 Another team member shared their story of adopting Lady Phillis Butters Hepburn Roberts, also known as Butters. The decision to adopt Butters was somewhat spontaneous. When they set out to adopt a cat, they found that many shelters were closed in Utah on Sundays. They turned to PetCo, which was open, and there they found Butters. It was love at first sight, as Butters immediately showed affection and jumped onto their shoulders, as if saying, "I'm coming home with you." Butters has been with them for seven years now, bringing joy with her playful and affectionate nature.
Sugar & Spice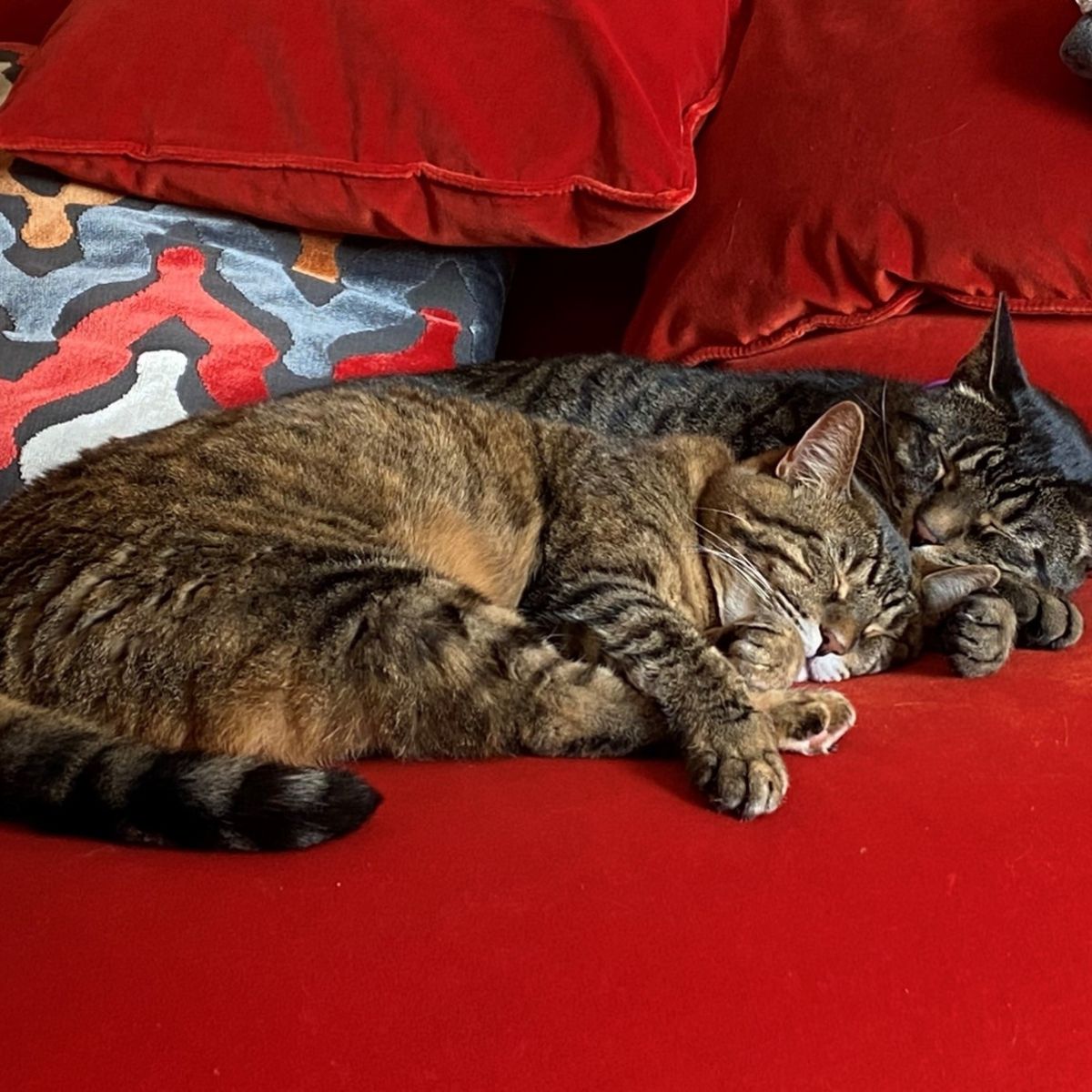 This pair of 8-year-old littermates, Sugar and Spice, found a loving home through a heartwarming story of rescue. A friend reached out to our team member over seven years ago after a young couple was evicted from their apartment building, leaving behind a young male kitten. As they headed to the scene, they discovered not just the male kitten but also his younger sister. Both were in the parking lot, and it was clear they needed a loving home. These kittens became part of the family, and they have been cherished family members ever since. In this case, our team member didn't adopt from a shelter, but they still consider it adoption. They've always chosen to adopt animals to provide them with a home in their time of need.
Chaz & Marley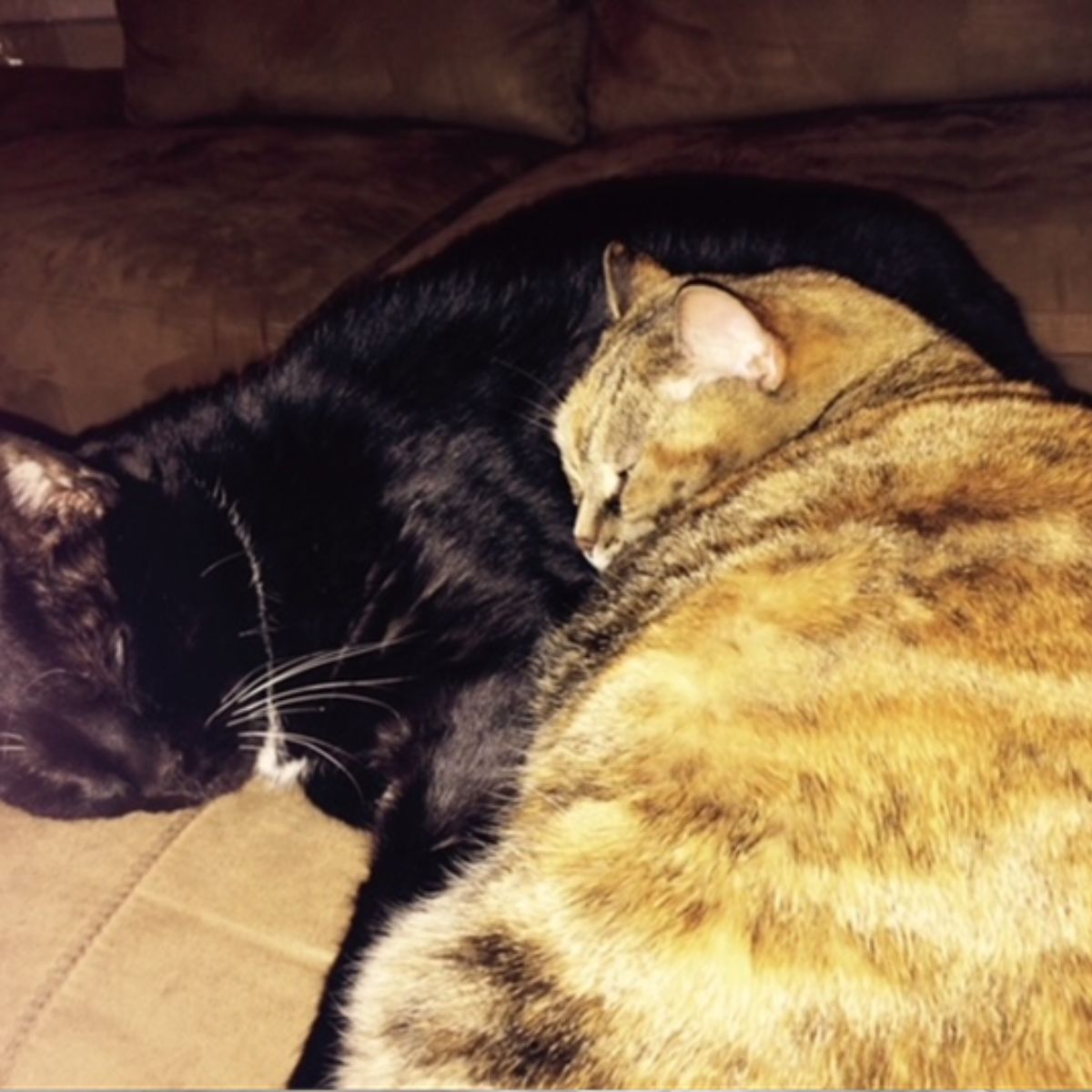 Chaz and Marley, two beloved cats, were adopted from the Golden Valley Humane Society. Our team member intentionally chose to adopt cats that had been in the shelter for a longer period. This act of adoption was driven by the desire to offer a loving home to cats who needed one. Their commitment to adoption helped these cats find a forever home, and they have been cherished family members since then.
Arya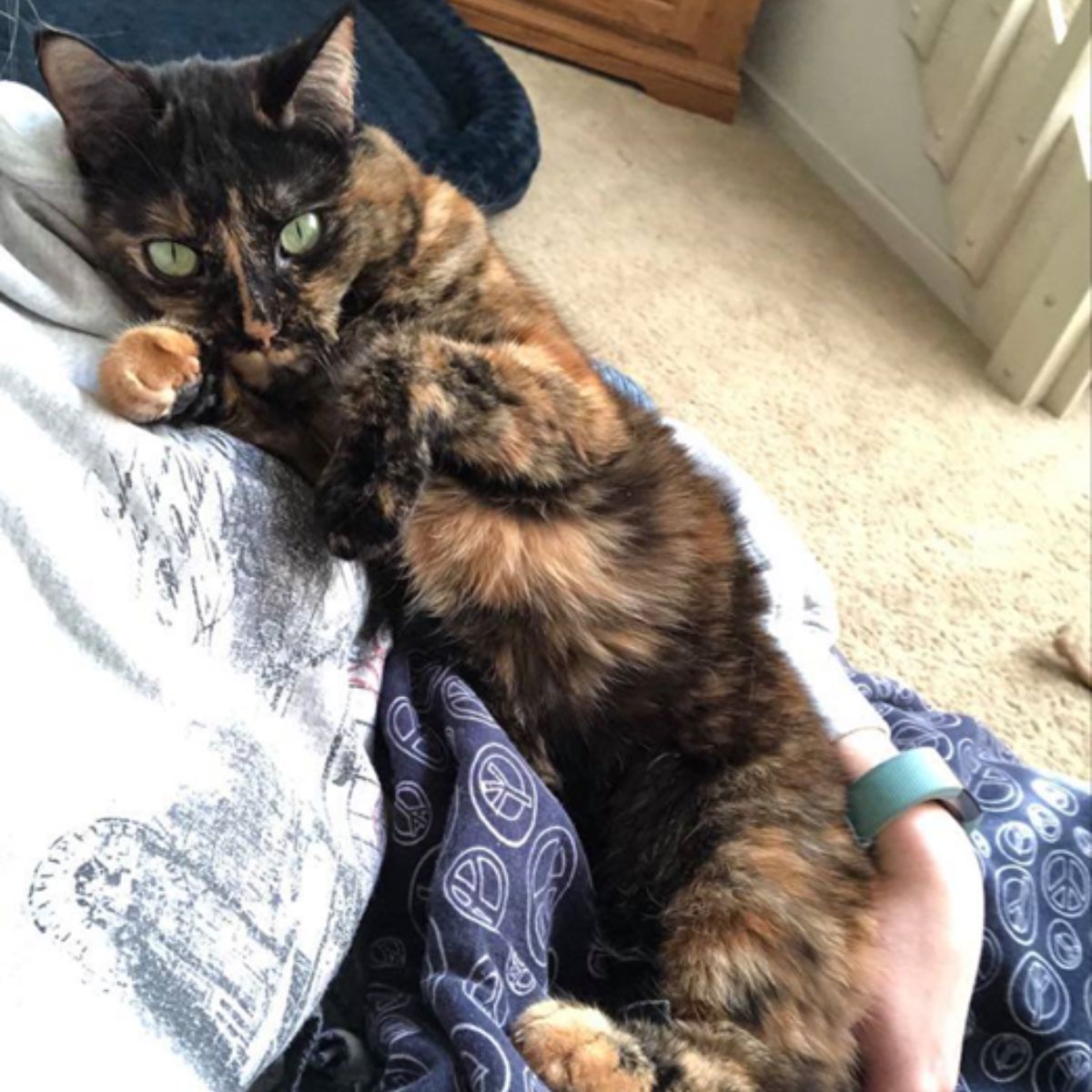 Meet Arya, an adorable kitten adopted from a shelter. Arya has become an integral part of our team member's family, bringing joy, playfulness, and a sense of adventure to their home. Arya's presence has enriched their family life, and they couldn't imagine their home without her.
Bob Cat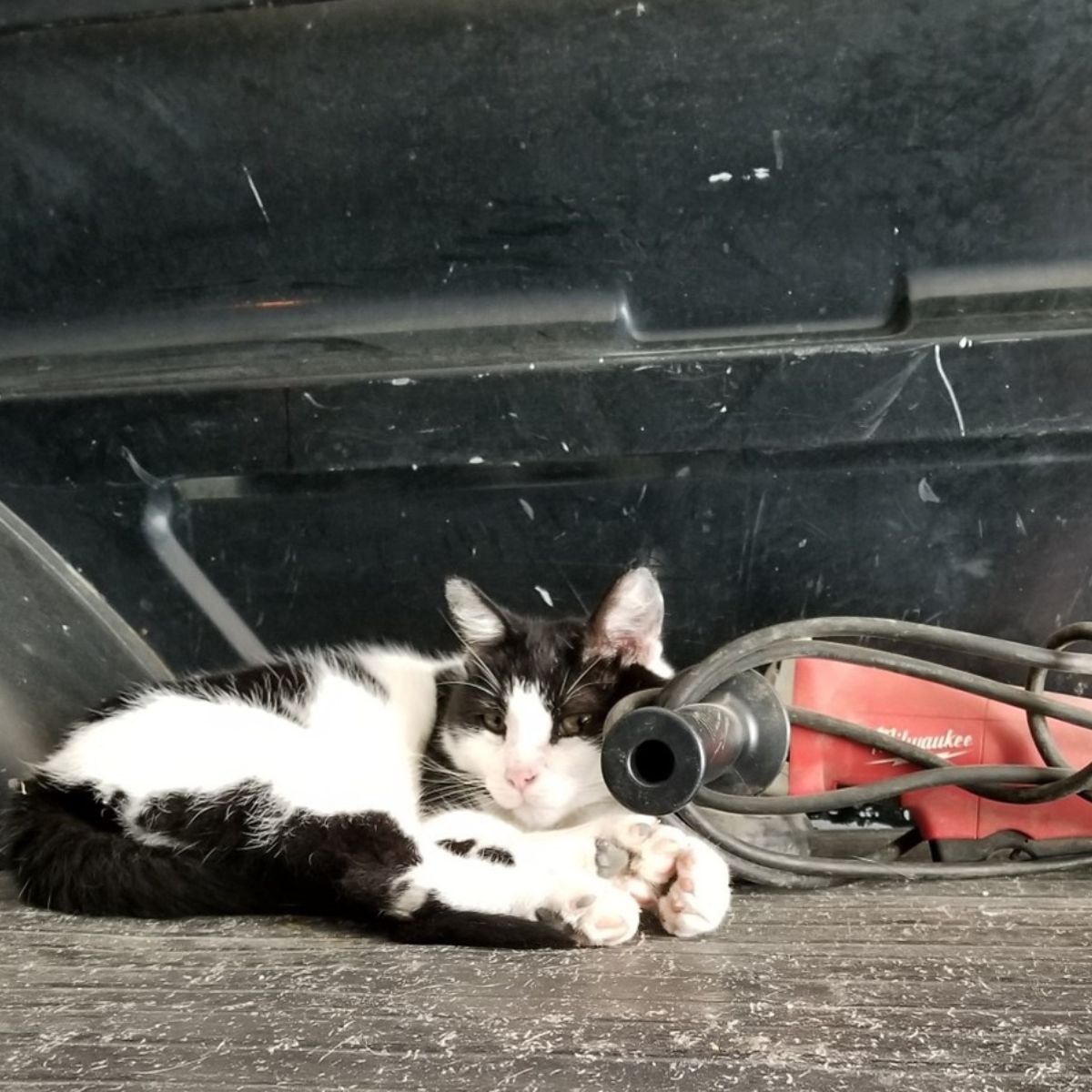 Bob Cat's story is a testament to the bond that can form through rescue. He was discovered along a freeway, abandoned by his previous owner. He took refuge in a shed to survive a harsh Minnesota winter and was found by our team member when they opened the shed for the spring. Bob Cat showed an immediate affection for people and connected with our team member. He was brought home, cared for, and became an important member of the family. Bob Cat played a vital role in teaching important life lessons to both humans and other animals in the household.
Georgia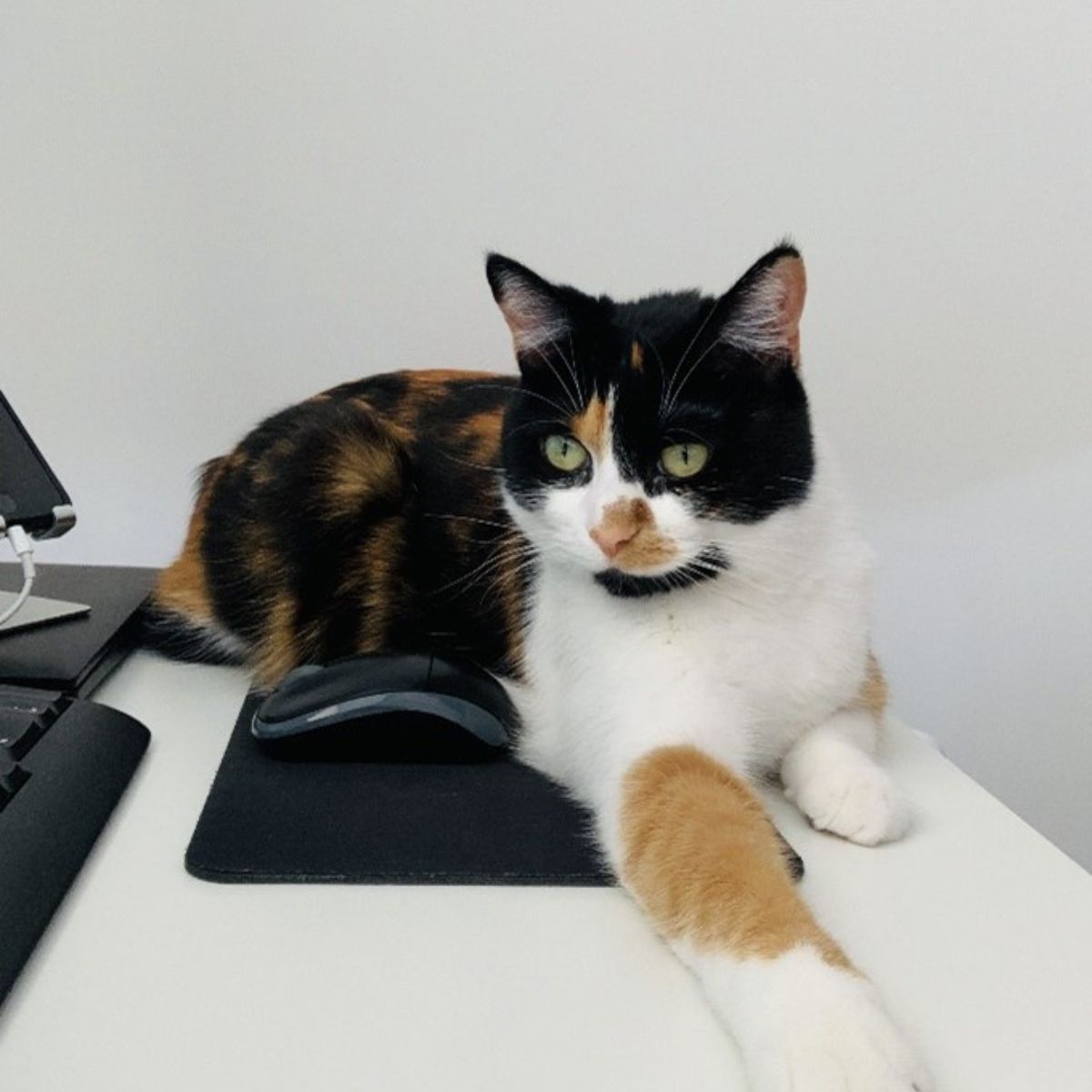 Georgia's story is one of compassion and kindness. She was found roaming an alley in North Minneapolis, appearing malnourished and in distress. Our team member came to her rescue and provided her with a loving forever home. They highlight the importance of adopting animals, noting that it not only brings a new friend into your life but also creates space in shelters for other animals seeking a loving family.
At FlexTrades, we understand the significance of adoption and the positive impact it has on the lives of both animals and their human companions. Our team members' stories exemplify the love and joy that come from adopting cats and providing them with forever homes. We celebrate these heartwarming adoption stories and encourage everyone to consider adoption when welcoming a new pet into their lives.